Welcome to our blog! This isn't the first joint blog we've had, but hopefully this will be more successful and interesting than our first attempt.
We shared 5 facts about us on our Instagram, Exercise with Extra Fries, and here's 5 individual facts!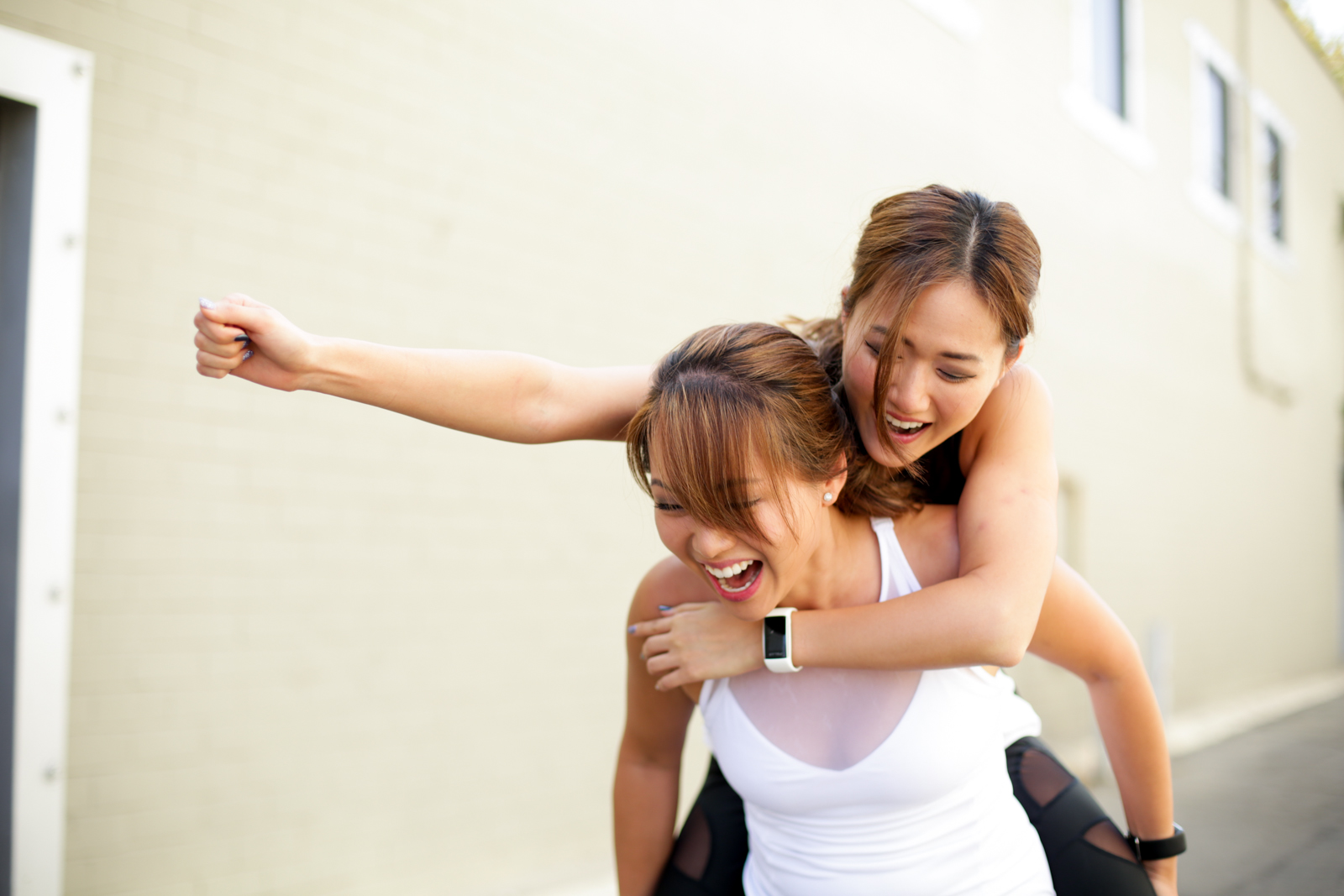 Joanna
1. I get extremely hangry. It's a Dr. Jekyll and Mr. Hyde kind of situation. Always carry a snack when you're hanging out with me so you can feed me.
2. Outside of the gym, I'm really lazy. I complain about walking 2 blocks, but I'll double Barry's Bootcamp and SoulCycle.
3. My drunchies (drunk munchies) are pretty crazy. I'm not kidding when I say I eat like a 500-lb man when I'm drunk.
4. I crave donuts 5 minutes into "eating clean" always, even though I normally don't like to eat them.
5. I got into fitness after gaining weight from drinking and eating too many drunchies. I mainly workout so I can have my 4am drunchies. Although I really need to clean up my diet now that I'm getting older.
Grace
1. I love Excel sheets. I have an Excel sheet for everything, including festivals. Ask if you want it!
2. My newest obsession is my bullet journal. It's perfect because I had so many lists floating and a planner. Now it's all consolidated into one!
3. I played field hockey in high school, but first time I really got into fitness and working out was with CrossFit.
4. I have patellar tendonitis (in my knee). It was painful, but I learned a lot during my recovery about cross-training and fitness. This is also the reason why I avoid anything high impact like running
5. I'm always carrying too many drinks at the same time – coffee, water, smoothie/juice, and sometimes, tea.