Our friend Food Wonted sent us an amazing Paleo Korean Beef Bowl recipe from Fake Ginger last week. We modified it to make it Clean Program-complaint and paleo by substituting the beef for ground turkey and adding some extra veggies.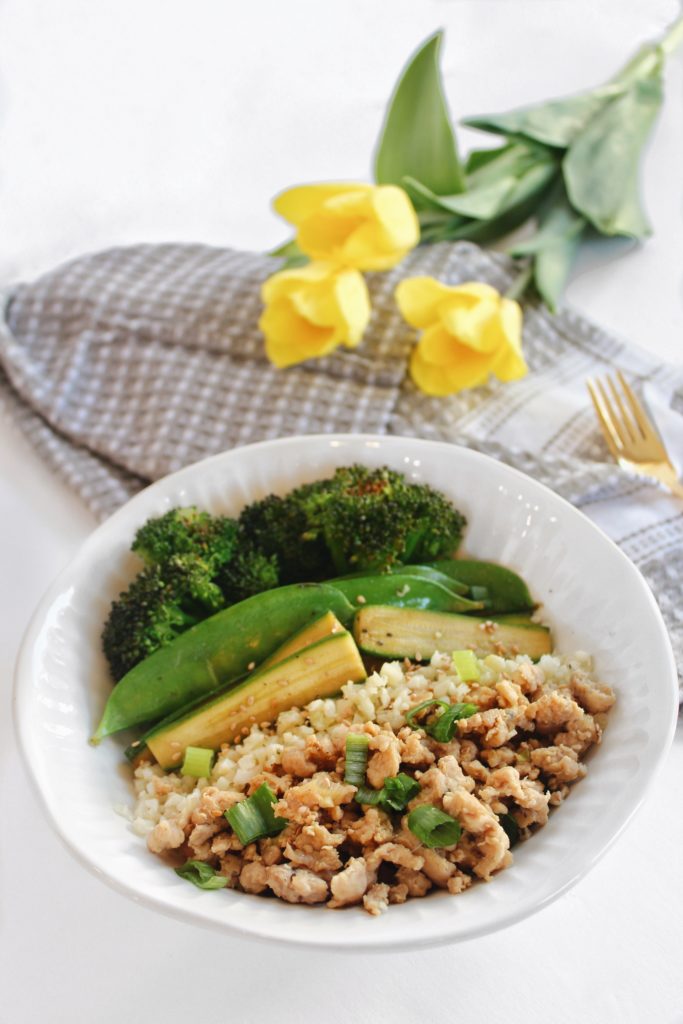 Paleo Korean Turkey Bowl
Recipe modified from Fake Ginger
Clean Program-compliant

Ingredients
1/3 cup coconut aminos
2 1/2 tablespoons coconut nectar
2 tablespoons sesame oil
3 garlic cloves, minced
1 tablespoon grated fresh ginger
1 bunch scallions, chopped, white and green parts separated
1/2 teaspoon black pepper
2 tablespoons cooking oil
1 1/2 pounds organic ground turkey
1 tablespoon toasted sesame seeds
3 cups cauliflower rice
1 pound broccoli florets, steamed
Any other vegetables of your choice
Instructions
1. In a small bowl,  stir together the coconut aminos, honey, sesame oil, garlic, ginger, white scallion parts, pepper, and chili paste.
2. In a large skillet set over medium-high heat, heat the cooking oil. Brown the meat for 5 to 8 minute, break it up with a spatula as it cooks. Continue cooking until the meat is no longer pink. Add the sauce to the skillet, bringing it to a quick boil, and then reduce the heat to low. Cover and simmer for about 4 minutes.
3. Serve warm, sprinkle with the green scallion tops and sesame seeds over the cauliflower rice with steamed broccoli on the side.
4. Add any other vegetables! We added snow peas and baby zucchini.
Share with us your favorite healthy recipes!