I DID IT! I finished the SoulCycle Turn It Up challenge with 20 classes in 30 days!!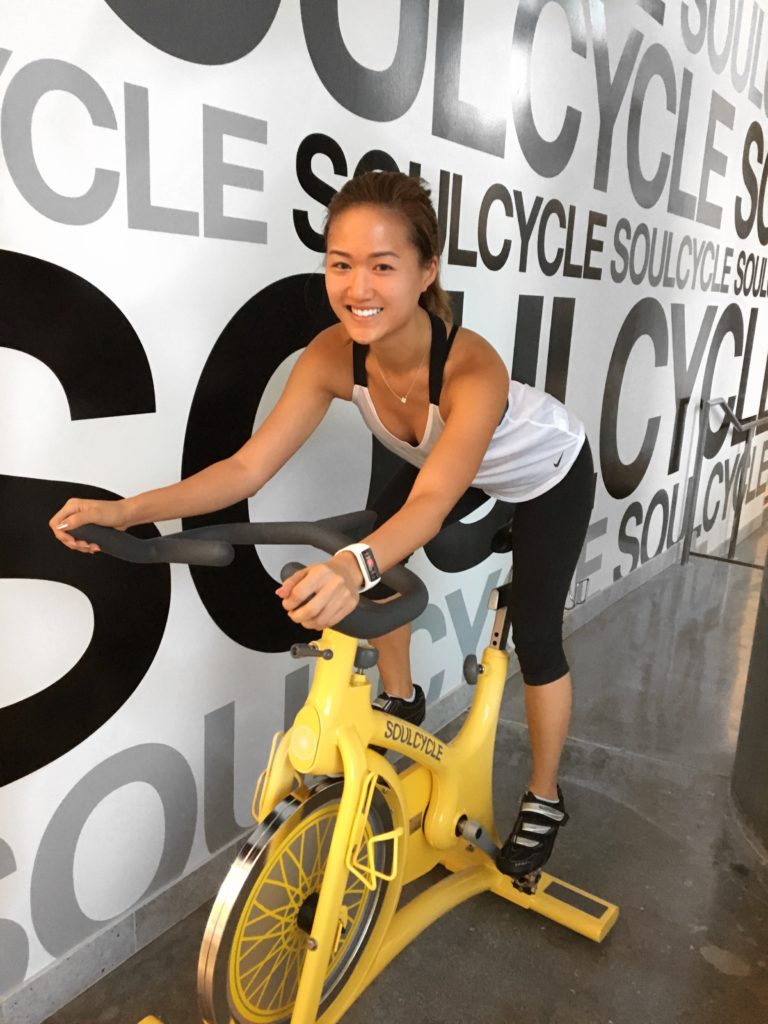 I've always wanted to participate in this challenge that SoulCycle has 1-2 times per year. However, this round SoulCycle did the challenge a little differently. Usually it was a #TurnItUp20 challenge (20 classes in 30 days), but this round you had a choice of 10, 20, or 30 classes during the 30 day period.
I opted for the 20 classes. While I love SoulCycle and spin regularly, I was spinning 2-3 times per week normally. This meant I would have to spin about 5 times per week, which is way more than I had ever done! It was so incredibly hard the first 2 weeks, but I feel so accomplished for completing the challenge especially with final exams going on at the same time. While I probably didn't lose a single pound (my eating habits were so erratic with the stress of final exams), I definitely feel so much stronger and can say I have improved so much during this challenge.
Couple of highlights:
I took 16 classes with my favorite instructor, David. If you're in LA and haven't taken his classes yet, you need to right now! (But please grab your bike after I've gotten mine haha.)

I did my first back-to-back classes. One was even a Survivor (60 min) class! Definitely couldn't have done it without David's encouragement.

I missed a class for the first time…because I was hungover! GASP. I know, right? I rarely drink, and I was definitely reminded why I don't drink that morning haha.

I finally got to spin with Pixie, the instructor who made me fall in love with SoulCycle, again! It's been so hard with my schedule to get into one of her classes, but I was able to take 2 with her!

I tried 2 new instructors. If you know me, I have trust issues with trying new instructors, so this was definitely out of my comfort zone.

I went from semi-hiding in the 2nd row middle and occasionally riding front row when I was brave enough to now be committed to riding front row all the time.

And finally, I took a 5 am class…with Good Morning America…and a surprise performance by Jason Derulo!!! I was so shocked when he came into the room singing and had such a blast spinning, dancing, singing, and whipping my towel all at the same time.
I honestly could not have done this without the support from my instructor David. He was constantly cheering me on and sending me words of encouragement on Instagram. Definitely going for the 30 classes next Turn It Up challenge!

– Grace